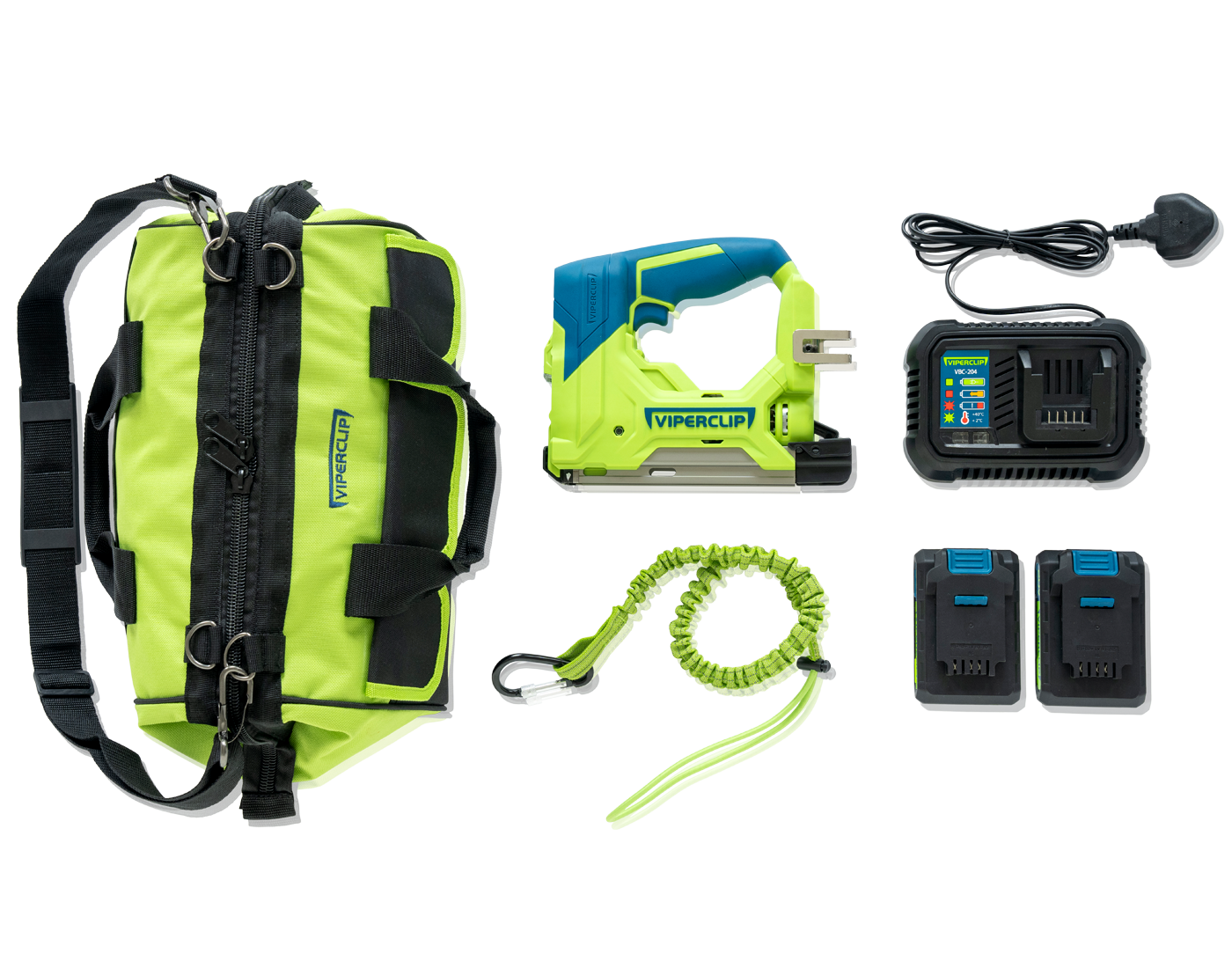 ViperClip Gun Pack with Toolbag
In stock
The fast, easy and safe way to fasten electrical cables. Designed by an electrician so it does the job you need. Light and well balanced for overhead use and small enough to work between joists and cramped spaces. Holding 25 ViperClips, it has a unique cable guiding system which centres the cable within the gun allowing for a perfect fire every time.
This pack includes the ViperClip gun, two 2ah 20v lithium ion batteries, a fast charger, and tool lanyard. For a limited time only all packs will include a ViperClip Tool Bag. 
For use with ViperClip products only.